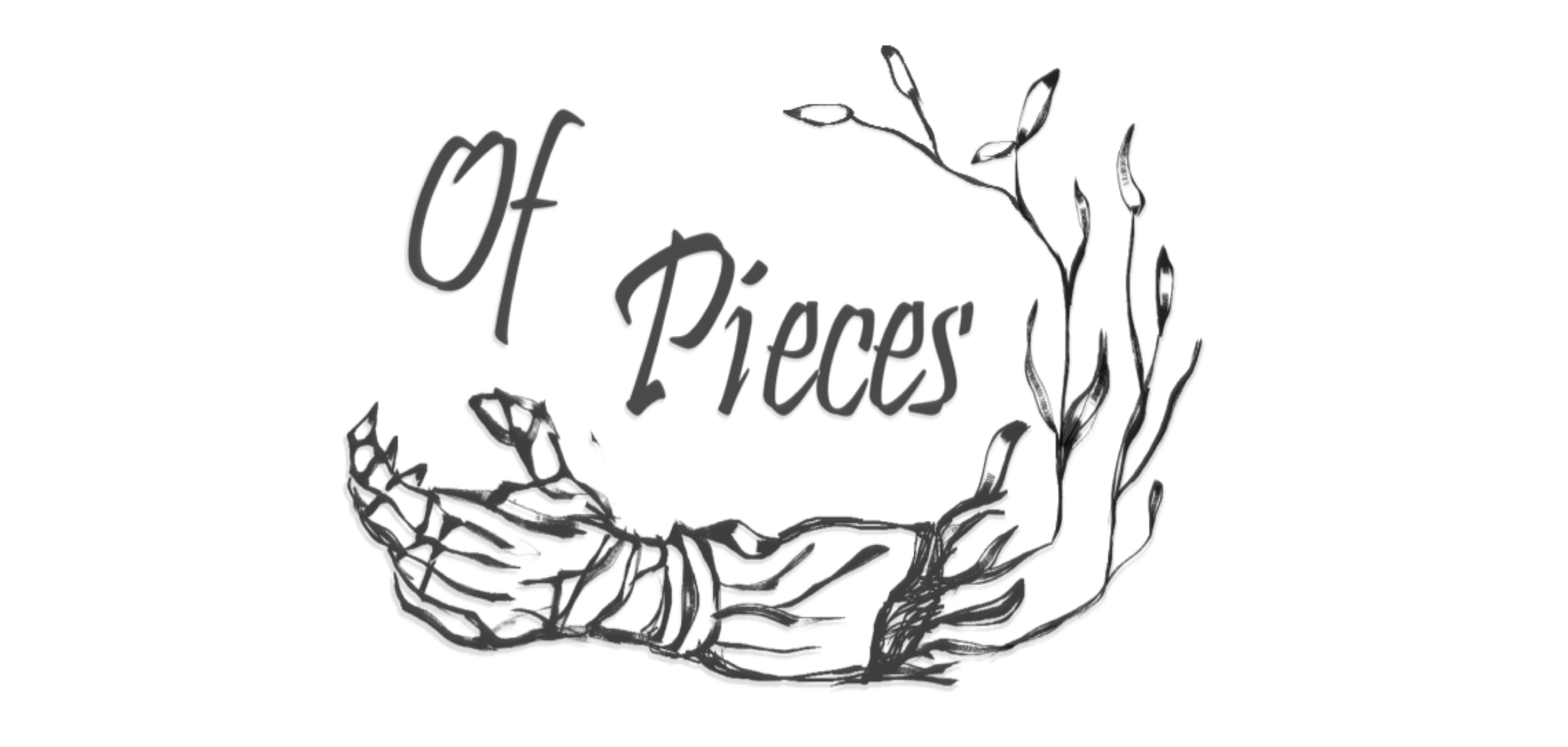 Of Pieces
Humanity's grip over the earth has vanished and in their wake we were left shattered. A robot wanders through the world, trying to reassemble themselves from what is left of their friends.
Mood Touchstones: Nier Automata, Nausicaä of the Valley of the Wind, Wolfs Rain
Of Pieces is a dice-less, GM-less storytelling game to be played by 2 players in anything between 30 minutes and 3 hours. Together you will tell the story of a destroyed world and a robot's search for pieces of their shattered friend.
This game includes a carefully designed map, featuring 11 locations and 110 prompts to lead your imagination and give context to the post-Anthropocene.
Of Pieces is the first game of a series of games about robot's life in the post-Anthropocene and is best read in contrast to the others. The second game Of Bodies sees robots building themselves identities independent of the past and trying to find their place in the world.
Availeble in 3 versions:

Demo: This version contains an explanation of the rules, as well the player sheets. You need nothing more to play the core game.
Full Price: In addition to rules and player sheets this version includes the predesigned map, featuring locations and storyprompts to help you through a thematicely rich journey.
Community Copy: These limited free versions are availeble to anyone who is not able to budget for the full price. Buying the game at full price will help restock these.
If you like this game, you may want to look at my other games, like Solacebound.


Purchase
In order to download this storygame you must purchase it at or above the minimum price of $3 USD. You will get access to the following files:
Of Pieces - full.pdf
1 MB
Of Pieces - print pages.pdf
842 kB
Exclusive content
Support this storygame at or above a special price point to receive something exclusive.
Community Copy
If you want to play this but can't budget for it for any reason feel free to take one of these copies ❄️ But please rate the game!

Download demo